Youth Development Program​
Study Tour, Cultural Camp, Educational Camp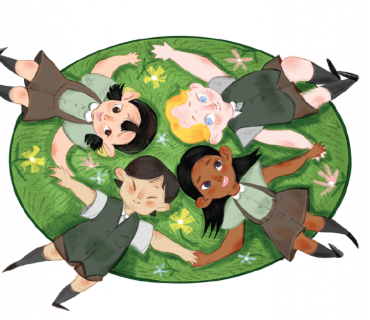 Youth Development Program & Study Tour
SJKC Theatre Program
【Program Theatre B.Melayu SJKC】
Collaboration program special for SJKC students with JKKN and DBP. Supported by Kementerian Pendidikan Malaysia. In cultivating language skill and appreciation on culture through the art of theater.
YOUTUBE VIDEO
Kem Bahasa & Budaya
A great opportunity to explore the beauty of national cultural through cultural experiences in promoting cultural exchange. Enhancing the soft skills in leadership, management and communication.。
YOUTUBE VIDEO
International Study Tour
Exploring the differences in humanities, lifestyle and a great eye opener, getting to know more about the world.Building up self-independent, getto know more people and enhancing your life experience.
YOUTUBE VIDEO
Culture Exchange Program
【Semarak Perpaduan JPNIN】
Brings the chinese cultures such as Hanfu (the traditional chinese clothing) and Diabolos (Chinese yo-yo) to interethnic culture exchange problem. The JPNIN program is to enhance unity and intercultural understanding.
Bengkel Penulisan Creative Remaja
Collaboration Program with Dewan Bahasa & Pustaka for SMPC students. Provided courses to enhance their writing skills in literature. Their manuscripts are mostly about chinese culture. It has been printed by DBP to enhance unity and intercultural understanding.
Theme Education Study Tour
Educational Study Tours with different THEME to embrace different cultures. We bring students to places within Malaysia as well as overseas. With these tours, student build their leadership ability and grow confidence with their peers while their learning exortic cultures.
Chinese Culture Camp
Focus to creates a strong sense of community and to explore Chinese arts, traditions and sports in a fun environment.
Mobile Library Program
The only mobile library with multilanguage books in Malaysia, include but not limited to B.Melayu, English, Chinese, Tamil. Included some indigenous books too (rare and hard to find).
Winter Olympic Camps
Bring the tropical kids to enjoy the breeze of Beijing winter. Enrich Malaysian youth with extraordinary experience of winter olympics sports, such as ice skating, ski and curling.
HAN CULTURE CENTRE (M) SDN BHD
N-2-1B, Strand Garden Office
No.12 Jalan PJU 5/1 Kota Damansara,
47810 Petaling Jaya Selangor
T : (+603) 6151 6684
F : (+603) 6143 5166